Our goal is to provide you with the most convenient and stable online course - our technology is state of the art, professionally designed, maintained and hosted. ParentingChoice.com is a web based application and thus depends on your computer for performance - we suggest that if you experience any unusual browsing or come across system errors, that you restart your computer.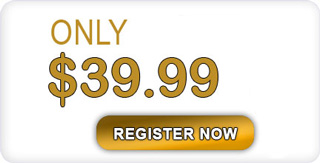 ParentingChoice.com is just $39.99 which includes everything... there are no additional costs and your certificate is available to you immediately via download & email.
Take our online parenting class on your own time, at your own pace 100% Smartphone, Ipad & Android Pad Compatible.
Top Frequently Asked Support Questions
Q. When will I receive my certificate?
A. Once you are eligible for graduation, you maybe view and print your certificate from your profile when you are logged into the website. you should receive an e-mail immediately, with your certificate attached. You may print this certificate to use in your final hearing. The final step is to complete the Exit Survey to help us improve the quality of ParentingChoice.com.
Q. How do I access my profile?

A. When you are logged into ParentingChoice.com, you can click on your name on the upper left hand side of the screen. Here you will be able to view your profile - how much time you have accumulated, as well as what sections you have reviewed. When you are eligible for graduation, you will be able to download your certificate from your profile.
Q. How do I register to take ParentingChoice.com?

A. The course is designed to be taken completely online. Simply click here. Registering and purchasing a ParentingChoice.com membership is a simple process, but takes several steps. Please read all the instructions and you will be easily guided through the registration process. If you have any difficulty registering online, please call customer support at (786) 888-9101, and someone from our ParentingChoice Support Team will be happy to register you on the phone.
Q. Are there any additional fees to receive the certificate?

A. No, the fee for ParentingChoice.com is all inclusive, which mean that you will receive your certificate immediately upon graduation at no additional charge.
Q. Do I have to take this course in one sitting?

A. No. ParentingChoice.com is designed so that you may take the course at your own pace, and log on and off as often as you would like. ParentingChoice.com will keep track of the time you have accumulated and the sections you have reviewed, even when you log off. You can view this information under your profile.