This course is specifically designed to offer you as a parent the skills and interventions to successfully overcome adversity and accomplish parenting with a bold awareness of what is best for you and your children. Whether your current environment is due to a divorce, custody arrangement, co-parenting or separation this course will provide you with on-going skills and strategies to help build the self awareness to parent with confidence even under the most de-stabilized home environments.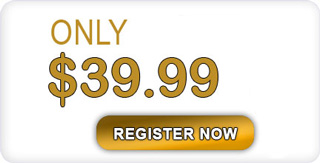 ParentingChoice.com is just $39.99 which includes everything... there are no additional costs and your certificate is available to you immediately via download & email.
Customer Support & Contact Form
About the course creator
Robyn Soldevilla is a graduate of the University of Miami with a Masters of Education in Mental Health Counseling. Her excellence as an educator showed through as she worked in the Academic Development Center at the University of Miami, leading workshops and helping individual graduate students improve heir study skills and excel in the very difficult task of obtaining a masters degree at a top rated school. Her work has included counseling adults, children and families, in addition to working with cancer patients and their families at the Wellness Community in Miami Florida. ParentingChoice is the result of many years of research and practical application in both psychological and educational theories. Robyn describes her work as a 'patient active' approach, based on educating families in order to deal with the difficulties associated with major life changing events, such as divorce. Her coping strategies for this on-line course were born out of her work as a counselor, a mom and a child advocate. Robyn is a mother of two; she sees the need to make available to parents, classes that help inform and educate on how to parent with awareness. ParentingChoice was created out of a desire to help other parents discover and practice what is best for their child and for themselves as a parent.
© ParentingChoice, Inc 11/24/2017